Last Updated on 12 months by Raaj Kumar
Essential Aspects of ECommerce Website Development
What has the most impact on the targeted customers of an eCommerce website?
If you feel a bit confused, then let me help you out with it.
It is nothing but how it appears. Yes, the design of an online store has a huge impact on the various aspects of an eCommerce store, especially the sales.
Also, another thing that matters pretty much is the usability of an eCommerce website. But, to be precise, usability is somewhat connected integrally with the design and layout of an eCommerce store.
Yes, usability comes in concern when the user finds it easy to seek out the exact product or section they are looking for and if the website isn't designed well enough, then the website will eventually confuse the user and they will leave the website.
So, in other words, navigation is also an important factor of an eCommerce site.
Let's know more about the top 5 of these important aspects of an eCommerce site.
Detailed but to-the-point Product Information
Image Source: Unsplash
You do need to tell your website visitors cum potential customers about the products that they are about to buy from you. And they wish the same.
Let them know what exactly they are buying in their language so that they don't buy from you trying to digest a misconception and eventually end up giving you a bad review in a public forum.
Moreover, if the person who was your potential customer and visited your website with a strong will to buy from you finds valuable information about their desired product is not in place, they won't even buy from you.
Yes, and that makes you stand on the verge of losing an about-to-become permanent customer.
So, first and foremost, go through the products pages of your eCommerce website. Check if the products have been listed with adequate information about them.
And, there is a way of posting the details of your products. Try to jot down the positive sides or important features first as people who come to your website and visit the product description usually look for the same.
Try to add some of the vibrant images of your respective products. And if possible, try to put forward some images taken in real-world situations. These images make a better and a much stronger impact on your product in the eyes of your customers.
Image Source: Unsplash
The best place for a CTA to place on an eCommerce webpage is nowhere but the top banner. Sliders usually avoid appearing in this place.
But even if a slider covers that space, think calmly about if you really require that slider hovering on your homepage. 
Try to avoid sliders, and if you find them being inevitable then try to shorten their number as much as possible. If you find that your competitor brands are using a good number of 5 sliders on their website, doesn't mean that you also require putting the same number of sliders just because they did the same.
And, while talking about CTA buttons, try to ensure that the images are visible enough and the texts on your CTAs are powerful eb0ugh. Yes, the CTA texts do mean a lot for them who wish to buy from you. And if you can put much effective and luring texts on your CTA buttons with other aspects of your website on place, your potential buyer is bound to buy from you or at least provide you with their contact information.
Moreover, if you are such a brand who are trying to make a strong foothold in their niche, putting up sliders might really prove to be a bad idea for your side. Sliders feel a bit irritating to a few people and being a new brand you just can't risk all these.
Whatever you plan be, you should always stay updated with the user testing reports and that'll keep you one step ahead of the other brands of your niche.
Make The Checkout Process Easier Than a Cakewalk
Imagine buying stuff from a regular grocery store.
In such a store, people usually pick up their favorite product, stand in a queue to pay and leave. Pretty simple, isn't it?
It is. Then why should be the process of buying from an online store be like the brief process of winning World War III? That's pretty unfair.
You might be raising numerous points to support your reason, but to your customer, the online shopping portal that has the easiest checkout process wins the race!
And, as no business is independent of customers, you need to keep their preferences at the top of your priority list. So, if you don't have much of an easy checkout process, go look for one or look for the vendor who can provide you with the same. 
Buyers usually don't like going through several places to buy things. They wish the checkout process to be the simple most. See, pay, go. This is the way they want their buying experience to be. So if you can develop such a simple checkout process or hire an agency who can provide you with a similar solution, go ahead.
It will definitely make a very good impact on your ROI.
Show Products That Are Related
What if a person, who's your potential buyer, sees or gets to know of a product from somewhere and come to your website to look for the same product and they find that the product they had heard of, has a good number of cons?
What will happen then? Do you want to miss out on a probable purchase just because the product was bad? Come on, it wasn't even your fault!
Though the fault wasn't yours you can solve the issue and push the potential buyer towards a successful purchase.
How?
Let me tell you.
You can just put up a list of certain products that are similar to the product the potential buyer was looking for. Yes, so, if by any chance your buyer feels disappointed with their desired product, they can easily opt for the one that is eventually better than the former.
In such a way, you'll get a successful person, you'll build a goodrelationship with the [product's builders and last but not the least, your buyer will feel a sense of trust upon your site and you never know, the person might keep on coming back for more!
Provide Users with The Best Navigation
Try to make sense with your way of sorting products. Yes, that will help your potential buyer a lot while buying a certain product. Also, try to make a lessernumber of sub-categories. That will help your buyer happier. The lesser the hassle the user would feel, the better it will be for your business.
Users get irritated the most when they get into difficulties while looking for their desired product. So, if you can solve this issue, you are bound to become the darling of your customers.
Other than that, try to show the images or run the advertisements for certain products that are only available for purchase at your online store. If not, the customer will come to your store looking for the same and will get disappointed not seeing the product which might make you lose a successful customer for a lifetime.
And if the customer becomes furious upon you for running fake advertisements, the person might even post ill comments and reviews about you and your brand in the public forums.
That won't be pleasing, isn't it?
Coming to The End
Shopping from an online portal or making monetary transactions trusting on an agency which you know just virtually, is always a tough call when it comes to the person who's paying.
So, try to be as transparent as possible.
This apparent approach will entice your buyers building a sense of trust in their minds.
So, if you wish to make your mark in the eCommerce industry and in the hearts of your buyers, try to follow the above steps.
Also if you wish to build or work on your online shopping portal to facilitate things for your buyers, you can visit our website here- Design Modo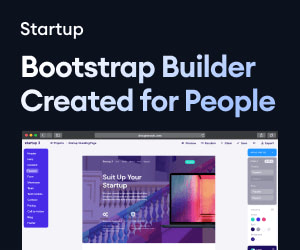 We are a successful eCommerce development company with 10+ years of industry experience and having served over 1000+ customers worldwide. Our team of expert developers are more than capable of working with eCommerce sites and will definitely give you results better than expected.
I hope this article has solved your queries. If not, never hesitate before getting in touch with us.
542 total views, 1 views today
Latest posts by Rajesh Kumar
(see all)